events

Fri Mar 13th LAZERCRUNK T.G.I. Friday the 13th w/ DIZCREPANCY, Cutups & Keeb$ @ Brillobox
You thought it was over, but the APPS keep coming back!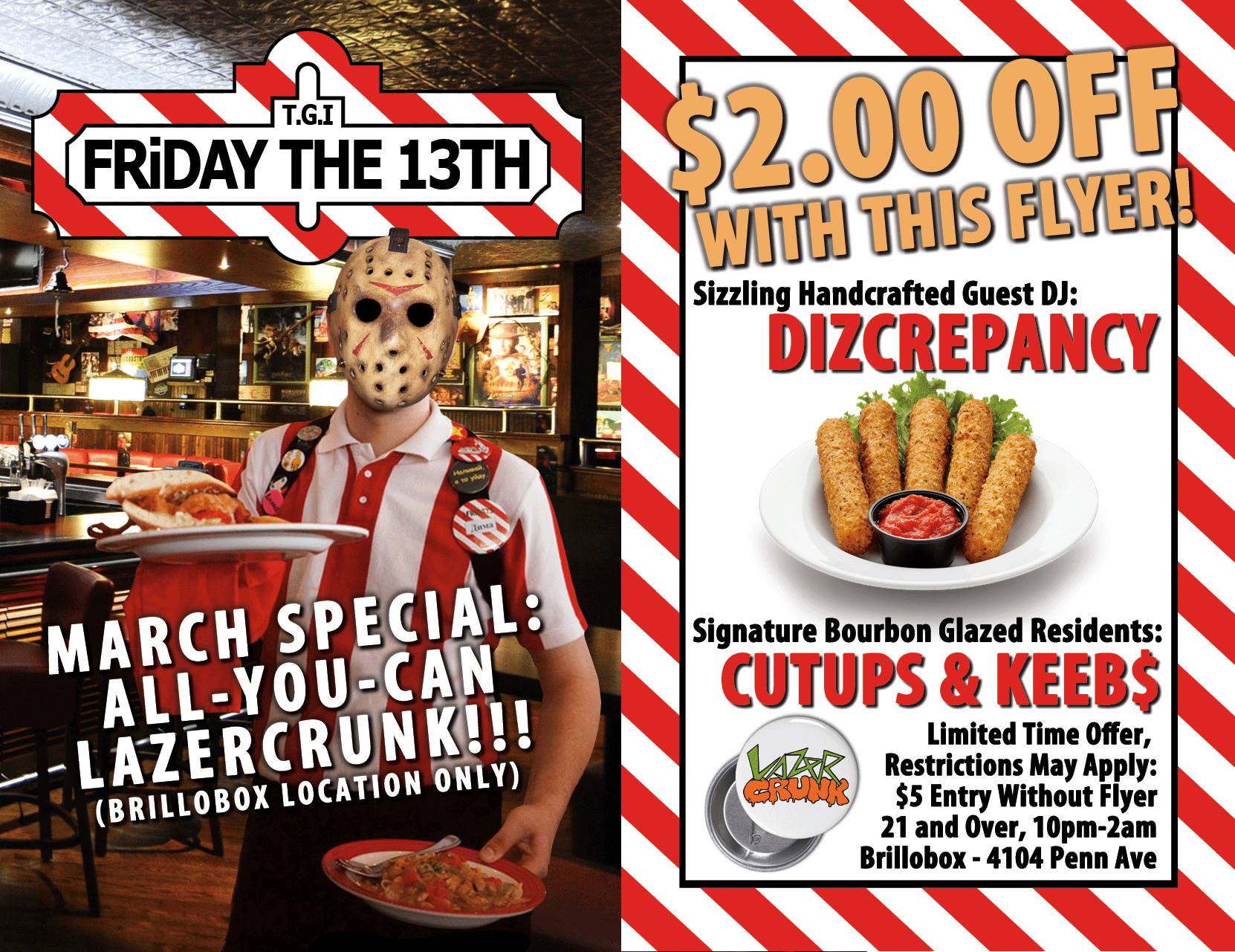 Friday March 13th
LAZERCRUNK
presents
T.G.I. Friday the 13th
featuring sizzling handcrafted guest DJ
DIZCREPANCY
[get weird / unbound]
plus fill up on our signature burbon glazed residents
CUTUPS & KEEB$
Show off your all your 37 pieces of flare,
be a glutton for fresh bass and beats,
guzzle some absurd drinks and
be sure to avoid the masked maniac.
for a limited time at our
BRILLOBOX location
4104 Penn Ave
10PM-2AM
$5 cover
21+
POSTS