events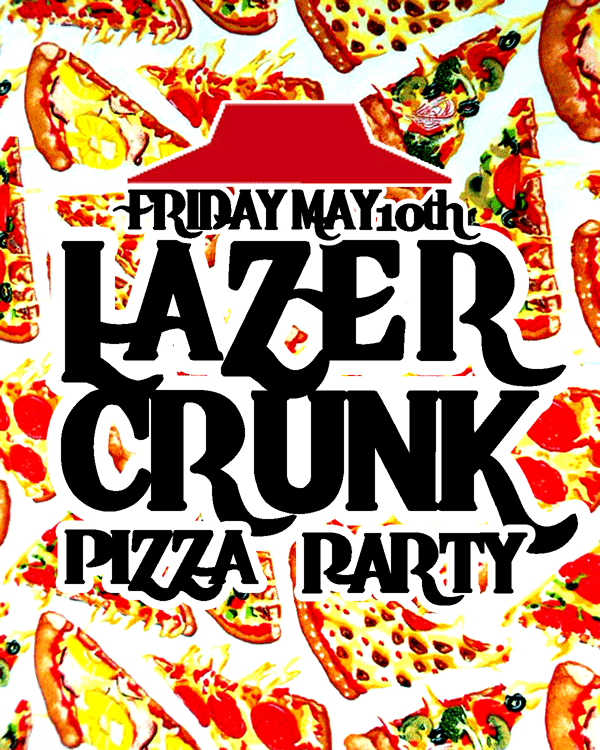 FRI MAY 10th LAZERCRUNK *PIZZA PARTY* w/ Le Moti (Street Ritual, Pgh), Cutups & Keeb$ @ Brillobox
Friday May 10th, a special LAZERCRUNK weekender.
Counting down just one month until our fifth b-day party,
we're jumping the gun a bit and throwing ourselves a …
LAZERCRUNK
…*PIZZA PARTY*
with special guests
LE MOTI
street ritual / bc1 / pittsburgh
A collaboration between local producers Durtysneakz and Slopes, Le Moti combine lush melodies, 808 rhytms and punch bass that hits you equally in the headphones and on the dancefloor. Expect a hot slice from the future sound of Pittsburgh.
http://www.facebook.com/LeMotiMusic
https://soundcloud.com/LeMoti
And selections fresh out of the oven from
CUTUPS & KEEBS
And yes, no joke here…this WILL be a REAL pizza party with
pies from some of our favorite places around town for your consumption. Get there early to partake!
at the Brillobox 4104 Penn Ave Pittsburgh
10 PM / $5 cover / 21+