events
LAZER CRUNK! *new monthly* w/ Stackin Paper on Thursday June 19th 2008 at Brillobox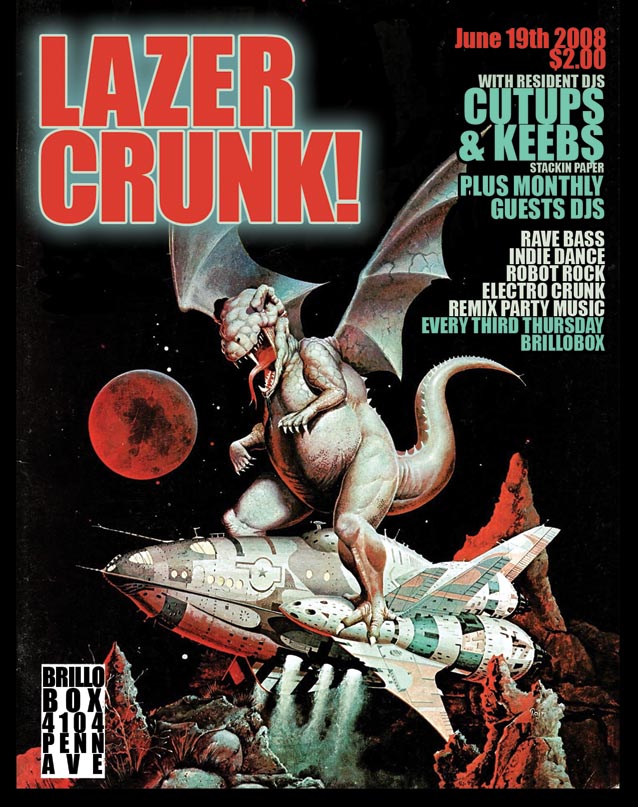 stoked to announce this new monthly night! we're planning on making
this alot of fun and bringing in some cool guests. here's the scoop:
starting thursday june 19th
stackin' paper presents
L A Z E R C R U N K
a new monthly night of fun, cutting edge post-genre dance music:
electro crunk, new rave, street bass, indie dance,
robot rock, toxic dancehall, soul refixes, party mashup sounds, etc.
with resident djs
CUTUPS and KEEB$ // stackinpaper
plus monthly guest djs
Lazer Crunk takes place every third thursday
at the Brillobox 4104 penn ave, Pittsburgh
$3 cover / 10PM – 2AM / 21+