events
Thu Nov 4th LAZERCRUNK w/ Victor Hugonot, Noetic5000 and Cutups @ Brillobox
thursday nov 4th
L A Z E R C R U N K
keeb$ is out of town this month so i invited a couple locals who we haven't
had in the house yet to come hold it down and rock a set with their unique styles.
with local guests
VICTOR HUGONAUT
electro, valerie, disco
NOETIK 5000
NOLA Bounce/Miami Bass/Chicago Juke
plus resident
CUTUPS
rave-pop, indie club, funky bashment, anything goes
at the Brillobox 4104 Penn Ave, Pittsburgh
$3 cover / 21+ / 10PM – 2AM
more info
LazerCrunk is a club night that takes place the first thursday
of every month at the Brillobox, in Pittsburgh, PA.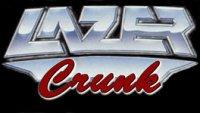 The idea of the night is to mix up fun, cutting edge post-genre dance music:
electro crunk, new rave, street bass, indie dance, b-more bashment,
robot rock, toxic dancehall, soul refixes, party mashup sounds, etc.